Presenting the Lyrical Video of "Akasha Yaki Kanniru" from the movie 'Neuron'; an upcoming Kannada Movie directed by Vikas Pushpagiri.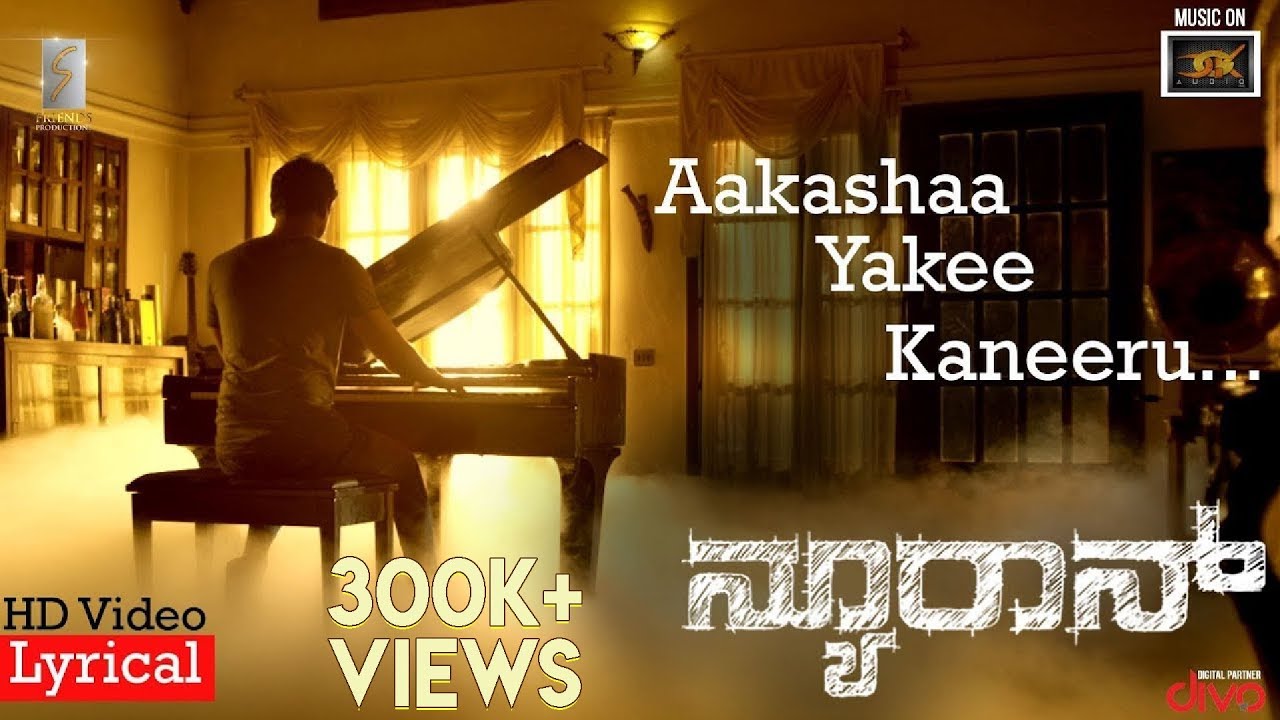 "Akasha – Neuron" Song Info
Programming
Shadrach Solomon
Mix& Mastering
Darrel Masc.
AKASHA LYRICS
Akasha Yaaki Kanniru
Ningyaaru Nova Needoru
Nanna Haage
Neenu Kooda Onti Yenu
Helu Nee Helu
Akasha Helu Onchooru
Ningoonu Yaaki Kanniru
Hrudayaana Hindi Hindi
Dinavella Kaadidhe
Nenapoo….
Neene Nodu Jeeva Hodha
Dehadante Nanna Paadu
Hege Baalali…..
"Akasha – Neuron" Song Video
Song :
Akasha
Movie :
Neuron
Singers :
VyasRaj Sosale
Lyrics :
Kaviraj
Music :
Gurukiran
Programming :
Shadrach Solomon
Violin :
Balaji
Mix& Mastering :
Darrel Masc.